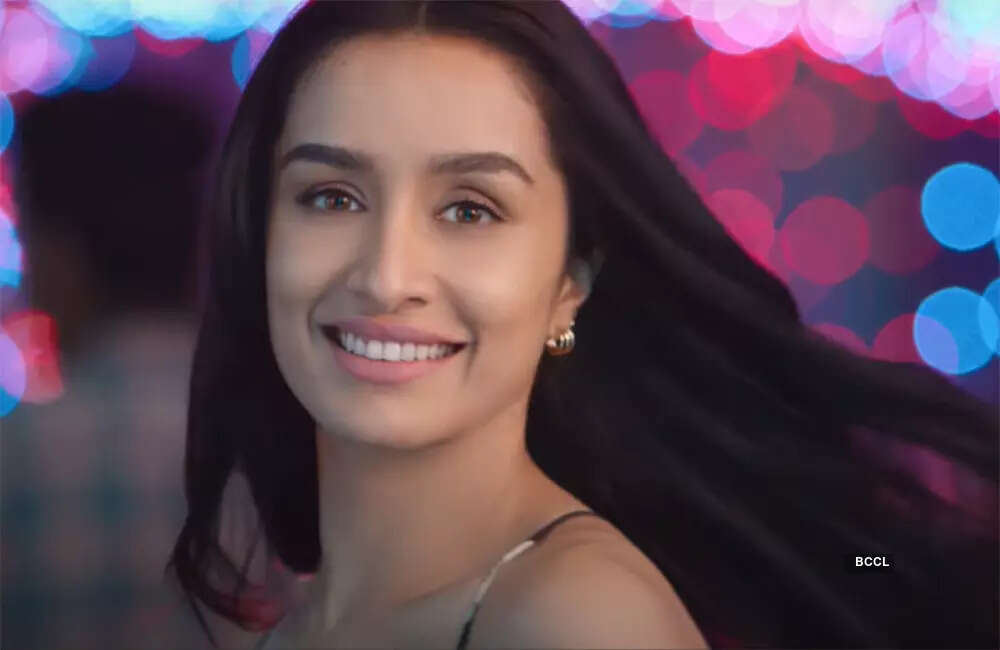 Story
: Both belonging to wealthy Delhi families, Rohan Arora (Ranbir Kapoor) is besotted with Nisha Malhotra (Shraddha Kapoor) the moment he sees her on their Spain vacation. The two hit it off in no time but modern love has a way of complicating things.
Review: If Sonu, Titu, Sweety were a lot to keep up with in the 2018 Luv Ranjan hit, the director amps up the nickname game in Tu Jhoothi Main Makkaar. For a major part of the film, you find yourself investigating if Ranbir is called Rohan, Mickey or Jeetender. Turns out he has multiple names and so does the leading lady. Shraddha is Nisha and Tinny and has a best friend called Kinny (Monica Chaudhary), or something like that.
Ranbir has a sidekick in Anubhav Singh Bassi. Along with running family businesses, the boys also double up as relationship gurus, who run a breakup service on the side. They offer packages (platinum costs 2 lakh) to people who need help in ending relationships. It's all fun and games until Mickey's expertise comes back to bite him in the ass.
There hasn't been a film in the recent past with such a diverse two halves. The first half is Imtiaz Ali's Tamasha (Corsica chapter) reimagined. The second switches to being a Barjatya-Karan Johar meet Priyadarshan narrative set in a Luv Ranjan universe. The previous half has the gorgeous beaches, attractive lead actors in swimwear and foot-tapping youth anthem 'Tere Pyaar Mein'. It's all easy on the eye but aimless. The characters aren't etched out enough, which compels the audience to read between the lines and that feels like work.
Kartik Aaryan's terrific cameo works like a booster as the film picks up drastically in the latter half and transforms into a hilarious family entertainer with an outstanding airport climax. Women are not the enemy here. Mickey is surrounded by a progressive mother (Dimple Kapadia), supportive sister (Hasleen Kaur) and an independent girlfriend (Shraddha). He is the clingy-needy talkative boyfriend. Luv Ranjan, known for making films that are largely patriarchal, moves away from that zone to focus on the perils of modern dating. "Tujhe Pyaar karna hai ya time pass?", asks Mickey to Tinny upfront so neither wastes any time. The two fall in love faster than one would imagine and talk about anything and everything except for the things that matter. More talking, less listening. Commitment or battle of the sexes are not the issues here; communication is. Can Mickey make some tough choices for Tinny and vice versa? Our urge to end things instead of mending it… the take is refreshing.
Ranbir Kapoor is most beautiful when he essays broken characters. His silence speaks volumes. He enters a new territory here, the one Kartik Aaryan has mastered over the years. He adapts well to frothy romance, excessive talking and constant monologues. This is perhaps the most he has spoken in a film till date and the way it alters his personality is interesting to watch. He looks great with Shraddha, but the chemistry needs work. Shraddha seems uninhibited and spirited on screen this time around. Dimple Kapadia and Hasleen Kaur stand out in the crowd. Boney Kapoor gets very little to do.
Tu Jhoothi Main Makkaar has its humour and heart in place. Character building misses the mark, given the duration.