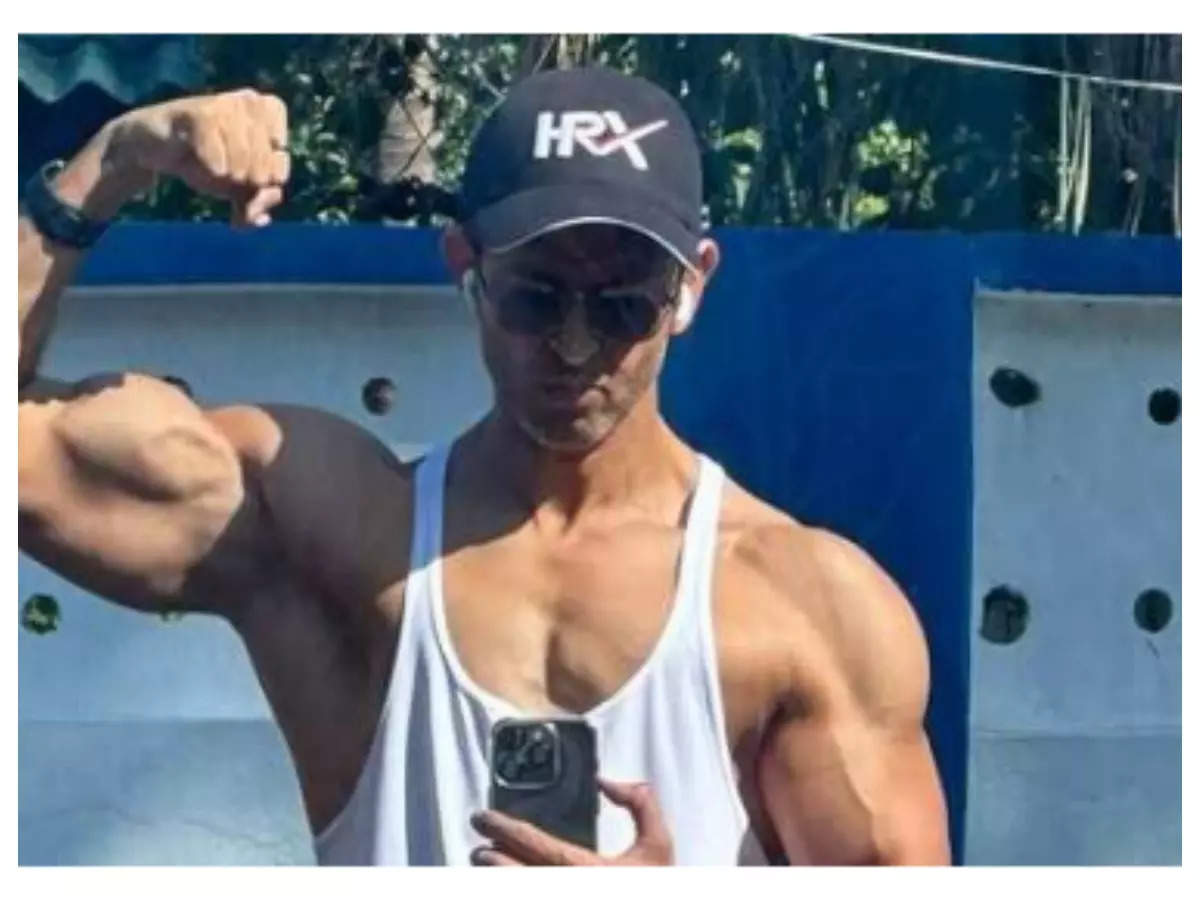 Actor
Hrithik
Roshan, who has in the past, has admitted that he has ignored his health sometimes due to work pressure or stress is currently in the best shape of his life. The actor and father of two recently shared an old pic from November on his IG handle and admitted that it is currently serving as a reminder not to deviate too much.
Sharing the pic, in which the Kaabil actor is seen flexing his muscles, Hrithik wrote, "When the diet n sleep score is on point , it feels so good. Took this in November 2022. Currently serving as a reminder not to deviate or let go too much while on kids spring break. "
He further stressed on the importance of food and sleep and said, "It's funny how food and sleep – the easy sounding ones is where most of us fail. Cause they require a quiet mind n content disciplined days. Whereas training n gym is so simple cause it requires aggression which is somehow easier to access than quiet joy."
The actor also spoke about meditation and said, "What has helped me change my course and up my joy is meditation. Sounds so boring. But once you give it enough time , magical things happen. I started with 10 mins a year ago. And today an hour seems less."
Celebs like Preity Zinta, Dabboo Ratnani and others commented on Hrithik's pic, saying that they are in awe of him.
Hrithik will soon be seen in Siddharth Anand's Fighter with Deepika Padukone and Anil Kapoor.