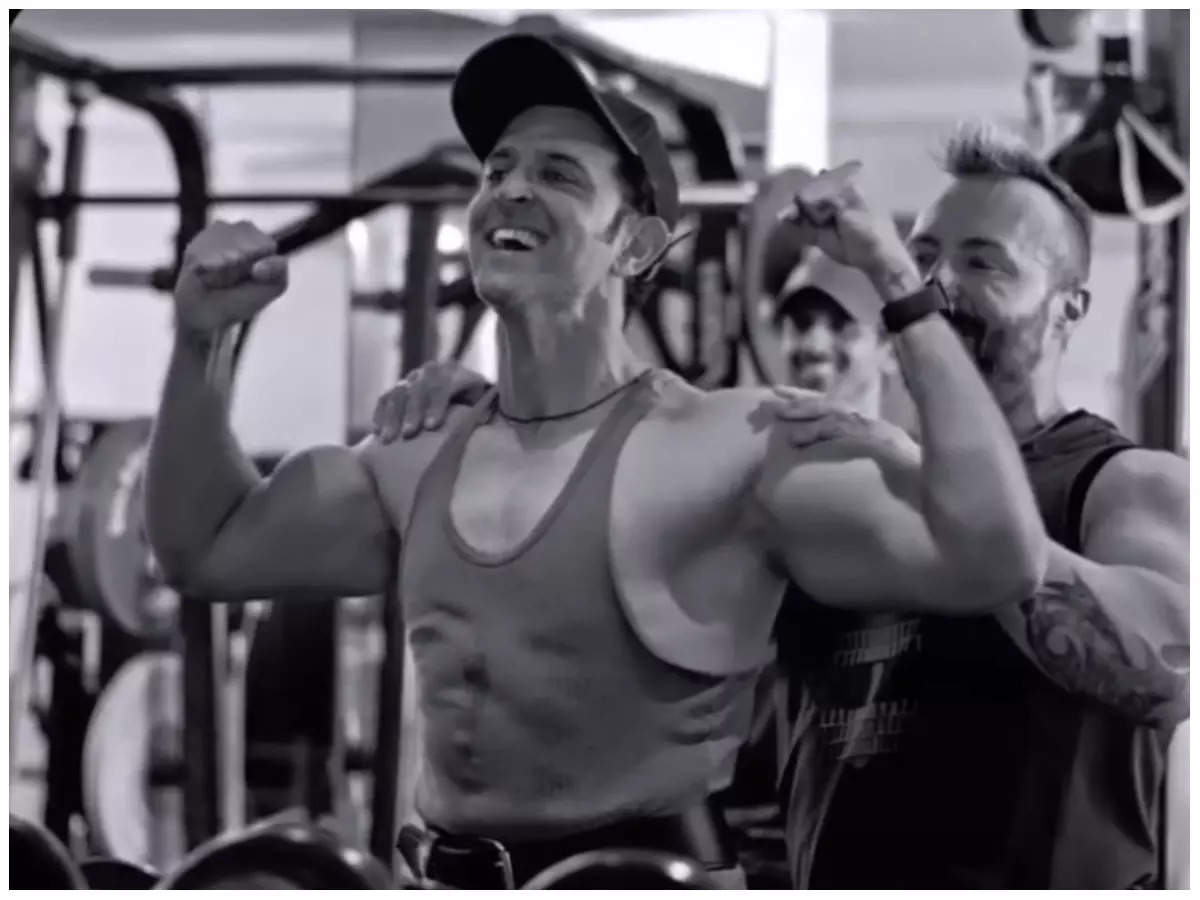 Hrithik Roshan
has been inspiring a generation of people to take up a fit and healthy lifestyle. The actor never misses his date with the gym, even if it means fighting with his injuries.
On Monday, the actor penned an inspiring note about how he decided to work out and face the pain, rather than skipping it. Sharing a video from the gym with his trainer, Hrithik wrote, "Laughter wasn't on the agenda that morning. I remember waking weak , it was back and bicep day I think. Both precarious for my injuries. Dreading the number of sets and reps, target obviously set at the highest intensity by Kris. My left bicep tendon injury felt like it's acting up, I just didn't want to workout that morning. I felt fear and uncertainty. Decision was left to me. Choice was to take the day off, or to train."
He further went on to reveal his decision and added, "This is how I saw it in my head – If I made it thru it will feel good – and set a precedence. If I didn't make it thru, it will feel good to have tried failed and learnt – and that would set an informed precedence which would keep me injury free in the future as well. Either ways, getting started was a win win . I decided to go for it. The visual tells the rest of the story."
Hrithik Roshan will soon be seen in an action packed avatar in Siddharth Anand helmed 'Fighter', co-starring Deepika Padukone.