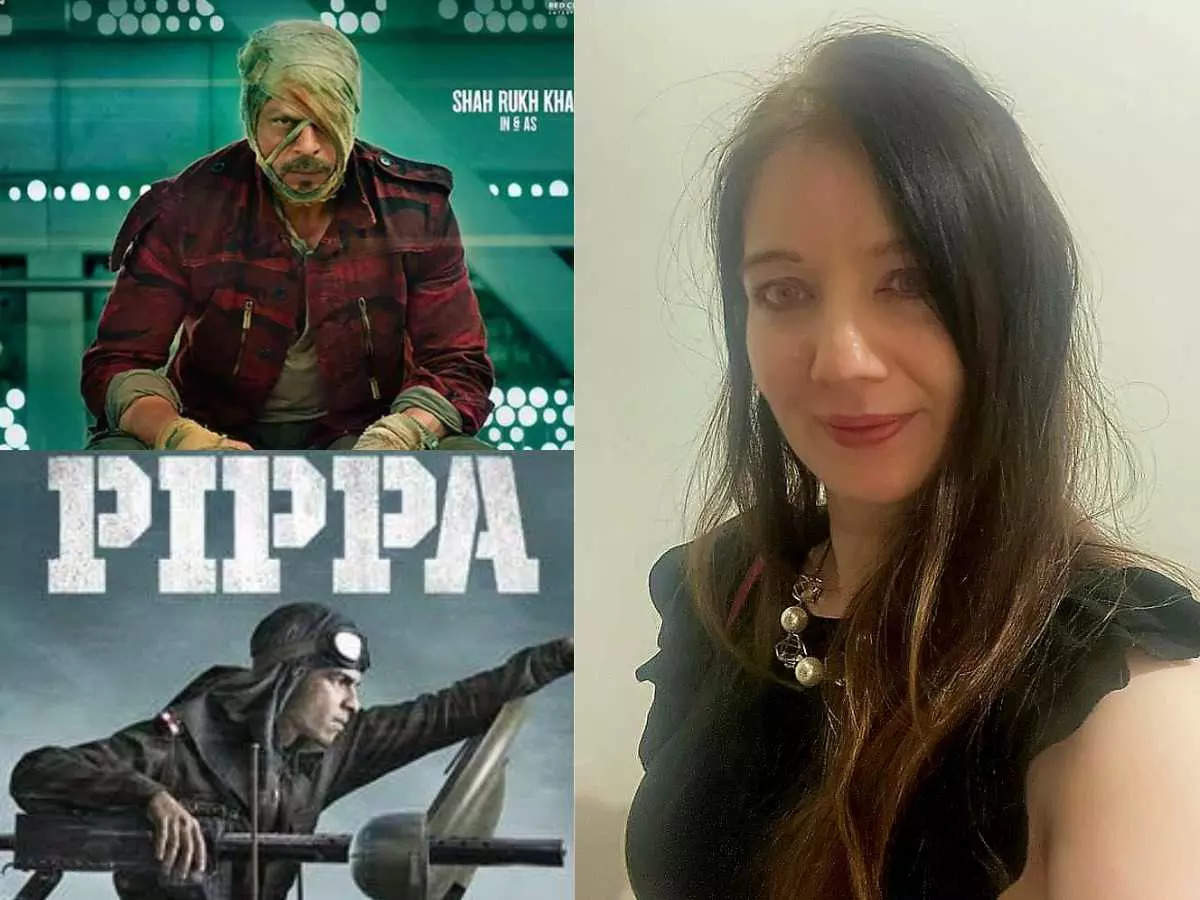 A grip is a person who is part of a highly technical and crucial team on a film set. The grip team is responsible for assisting the camera crew, doing heavy lifting, operating dollies, cranes and rigs. Their contribution to the shot taking process on any film set is critical. It's fascinating that Nandita Gangwal is probably the only woman in India who works as a grip in films. On Women's day, ETimes spoke to this path-breaking technician to understand what it takes for a woman to break into a male-dominated profession.
Why did you choose to be a grip as your profession? Are you the only woman in the industry doing this job?
I don't know whether there's any woman other than me doing this job in India. In my case as well, it happened by chance. I wasn't even aware of what a grip would do. I was new in Mumbai. I was looking for work in the film industry. I am 40 years old today. I moved to Mumbai from Kolkata in 2017. It was a career change plan. Before that, I was a freelance marketing professional. I was also involved in theatre. I wanted to get into production, but I was not sure where I was heading. I just wanted to take change as it came.
How did your journey start?
My cousin is involved in production. With the help of his contract, I started out as a production assistant on a TVC shoot. I was surprised that I got a paid project so quickly. It was an ad with Alia Bhatt. The crew was international. So, my primary responsibilities were to look after their requirements. There was a moment I was only a coffee girl on set.
I got the contact details of many people because of this project. I love to work with techno cranes. It's crazy equipment. My father owned a factory. So, in a way, there was a childhood dream that "Mujhe factory chalani hai." So, I finally decided to come into this setup. I took a workshop. And it just happened. It was not planned but I was trying to find my footing in something constant. I have learnt and grown.
What is the role of a grip in filmmaking?
Cinematographers have their requirements about how they want to move the camera. The camera has three standard movements – roll, pan and tilt. But there are other movements for which the support is given by other equipment. That's what we do. Grips is the work to make sure that you get the shot that you need.
It requires physical strength as well as the presence of mind and common sense. It is a field where one need not be highly educated. But it's quite the opposite in my case. I am a postgraduate student.
In my group, there are people who are mechanically sounder than I am. Initially, when I came here, somebody said, 'paana-pakkad do' and I was blank. It was a learning curve to first get the basics right. After all, women are not nurtured in a way where we are made to learn the DIY side of life.
Has your gender ever become a disadvantage in your field?
I have a dual disadvantage. One is I am a woman. The other factor is that I am an albino. My body does not have a colour pigment because of which my vision is also affected. I have restrictions on how much I can do. But at the same time, I have got the support to do a lot of things.
While returning from an exhibition, in a shared auto-rickshaw, the other two girls happened to be part of the lights department on Richa Chadha's film which has an all-women crew. The whole physicality of the job is also a factor. Whether they will be allowed to go on the tarafa? Whether they will be able to carry on like this in life? I asked these questions to these girls. They said that some allow it whereas some don't. It's the same everywhere. The fear of that person being a girl and how strong they are. I face it at my work all the time. The newness of me, a grip, being a girl is still around.
What sort of difficulties do you face on a daily basis?
Whenever I am working, men will come and tell me, "Aap mat karo, main karta hoon." Sometimes, you don't even get that respect for your work. Sometimes, I have to listen to things like, "Main aapke layak kaam aapko bata raha hoon, woh aap kar lo." Who are they to tell me what I can or cannot do? You have to respect your colleagues whether it's a girl or a guy.
What about the opportunities for girls in this department?
There are opportunities in the grip department but in some aspects. Richa Chadha's all-women crew did not work out. Frankly, I don't see the world as an all-women or all-men world. We must learn to co-exist. Some equipment is heavy to move and operate. There are several things that I can move on my own, whereas for several others, I will need help. I won't shy away from asking for help. But there are times when you don't have enough unit strength.
What projects have you worked on?
I worked on Pippa with Priya Seth. I have done an underwater shoot for Akshay Kumar's Captain Gill. I have worked on Jawan too.
How do people react when they see you on set doing the grip's work?
People who know me let me do my thing. Some people tease me, but not in a harmful way.
On Jawan, we had a pretty good unit. We were a team of 12-13 people. Sometimes, we had to tell the team from the South about our respective responsibilities because most often they wanted to do everything. Randeep Hooda noticed me working on a project.
Do women aspire to join this department?
Frankly, I really do not know. I told the girls I met in the shared auto to come to our workshop to learn things. I could not gauge what they wanted because they were much younger.
While we're speaking, I am not sure whether gripping is going to be my end game. I am contemplating moving on. Stepping into gripping was a chance happening. This is the only career in my life where I have been constant for six years. I have done freelance marketing, been a PR consultant, a theatre actor and a production person, too.
Have you experienced discrimination from DOPs because of your gender?
No, not so far. If you know your job and do it right, they respect you.