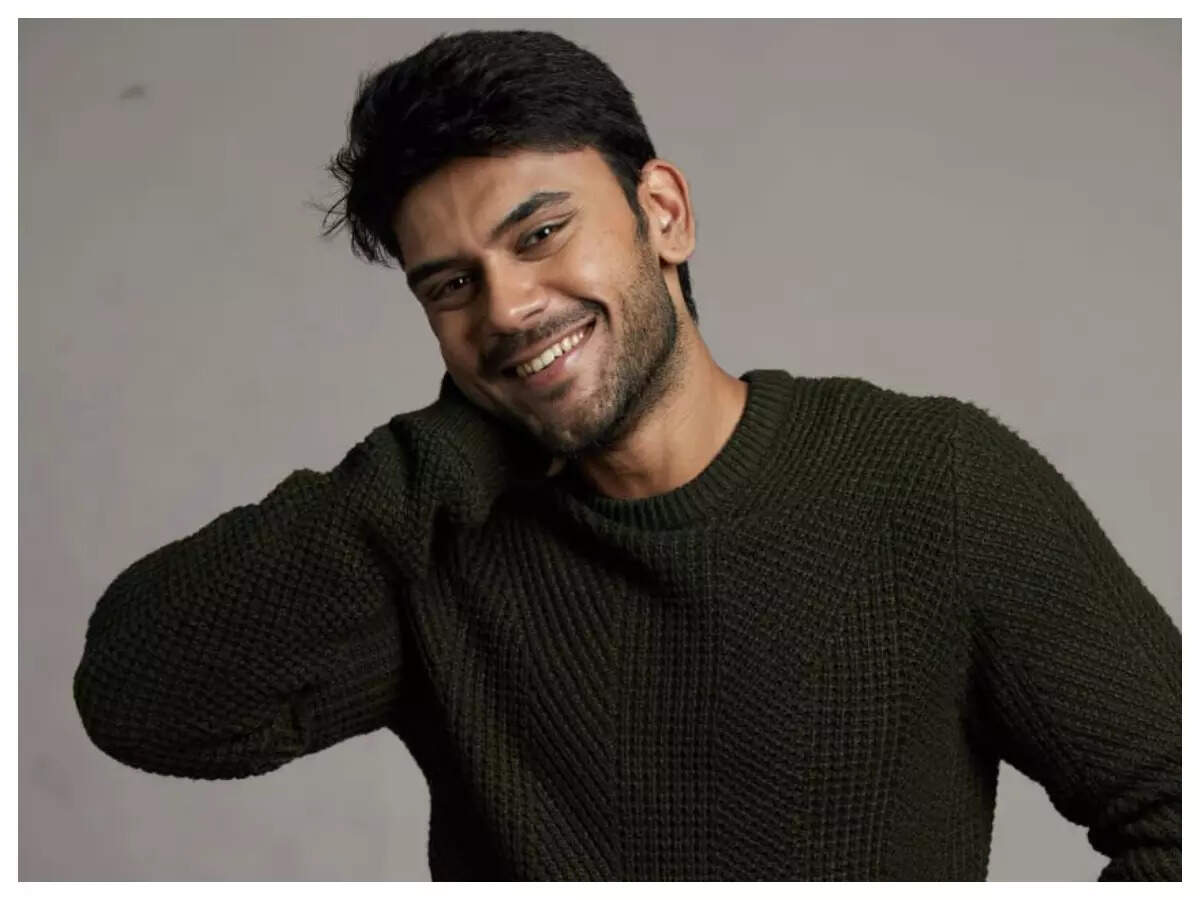 After working as a Director's Assistant (DA) with Ashutosh Gowariker for years, Mohit Anand has dabbled into acting. He was a part of Ashutosh's historic drama, 'Panipat' and now he will be seen in Vardhan Ketkar's 'Gumraah' with Aditya Roy Kapur and Mrunal Thakur. In a conversation with ETimes, Mohit opened up about the film, the physical transformation he underwent for his role, actors he idolises and more. Excerpts…
You will soon be seen in 'Gumraah'. How did you bag the project?

After years of auditioning, standing in multiple lines and facing rejections, I tried my best to maintain a casting circle. I also happen to work with Ashutosh Gowariker sir as a DA for five years now. We were in a meeting when I got a call from Mukesh Chhabra's office asking for a few pictures of my current look. I didn't take it very seriously so I didn't even bother to share a portfolio picture. It was more like an elevator selfie.
However, after some time, my agent told me that the director wanted to test me for a few scenes. I asked Ashu sir for some guidance. He told me to leave everything I was doing and go audition. I got tested for the part and the next thing I know, I was on board for it.
Even though it was not my best audition, my attempt and variations made the team feel that I am passionate about it.
Tell us something about your role…
I am playing the role of Prithvi, a friend we would all love to have in our life. Prithvi is a North India ka launda who is bold and straightforward. He doesn't shy away from being the mirror for Aditya Roy Kapur's character in the film which is full of twists and turns! No matter what comes up he's got Aditya's back. It was quite fun to play this guy who is not at all like me.
How was the experience of having Aditya Roy Kapur as a co-star?
In a word it was just fantastic! Aditya is exactly how I imagined him to be, a cool young guy with boyish vibes. He is always prepared and wants to improve every line that has been written. He keeps trying different ways of doing the same scene. He also helped me out when I found myself stuck in some scene. I want to be friends with him in real life too. I would love to party and maybe also travel with him.
How was it working with Mrunal Thakur?
I do not have any scenes with her in the movie. Our characters don't meet in the film. Once you see the film you will know why and how it's better that way!
You recently lost 42 kilos. What motivated you?
I have been working out for 5-6 years. My motivation has always been my father, Bunty Anand who inculcated this habit of working out when I was a young chubby kid. Then came in Akshay Kumar sir, who I grew up watching. I don't think many people can promote or advocate fitness the way he has. I really want to work with Akshay sir. If it did happen, I might have a panic attack because of all the love I have for him but it will be surreal.
Take us through your transformation journey. What did you do and how difficult was it?
To be honest I was never a big eater, but it's all that boring talk about metabolism and eating disorders. To sum it all up, I feel the key is to stay consistent, not to lose hope, and keep experimenting with exercises. Gym is not the only answer to fitness. Stretching and running is also important, at least for me. I am trying to get leaner now since there's this perception of a lean body as a hero so the battle is with that mindset.
Being a part of this industry, how much do you think fitness is important?
Fitness is the number one priority irrespective of industries. I am a graduate in Industrial design but let me tell you, being an overweight kid came in the way even for working in a workshop where you need to sit for a few hours. People don't believe me but I didn't attend even a single party in college because I had to get in shape as I knew that when college placements happen, I will not be going for any interview. My test will be to face the camera and as strange as it may sound it was a fact. I love this statement John Abraham instilled within me. He says, "for extraordinary results, one has to do extraordinary things". Summing it short, fitness is very important after all we are a part of a visual medium and need to stimulate people visually.
You mentioned that you worked with Ashutosh Gowariker as a DA. How was your experience?
I am still working as a DA with sir. He is the best. That man is one of the few people who loves to teach the language of film. Even if you ask him stupid questions, he will answer all of them patiently and make you understand why the question was stupid. He gave me my first break and I will always be thankful to him for that. There's still a lot to learn and a lot to do under his mentorship. I like to call him my Godfather in the industry.
What, according to you, makes him stand apart from the rest?
Making films for him is not just about money, it's about telling unique stories that might trigger an impactful thought in the minds of people. Ashutosh sir loves to learn from everyone around him, be it an editor or a cameraman's assistant, this quality sets him apart! He doesn't belittle anyone even though he's one of those people who everybody looks up to. I remember the first time I met him, I told him I couldn't believe I was seeing him in real life to which he genuinely told me, get used to it you will see a lot more of me, and believe me, I am still as intimidated by him as I was the first day. My respect for him will stay forever.
What kind of role do you want to do?
If I can be very honest, the man I look up to for the kind of work and cinema he does is Christian Bale. There are layers of characteristics in the parts he plays. Every word said has an underlying experience that makes the character say that. He also happens to have the same birthdate as me and is known for physical transformations. I think there's a lot of similarity. I would love to play the anti-hero for the way I look in general. I am not a cute face as you can see (laughs).
Who do you idolise in the film industry?
Akshay Kumar for the graph of work he has done, the way he lives his life and for how he makes discipline look cool and obviously Shah Rukh Khan for the way he can effortlessly do everything right from acting, to haazir jawaabi and even VFX! If we speak about Hollywood, I idolise Christian Bale, Joaquin Phoenix and Tom Hardy.