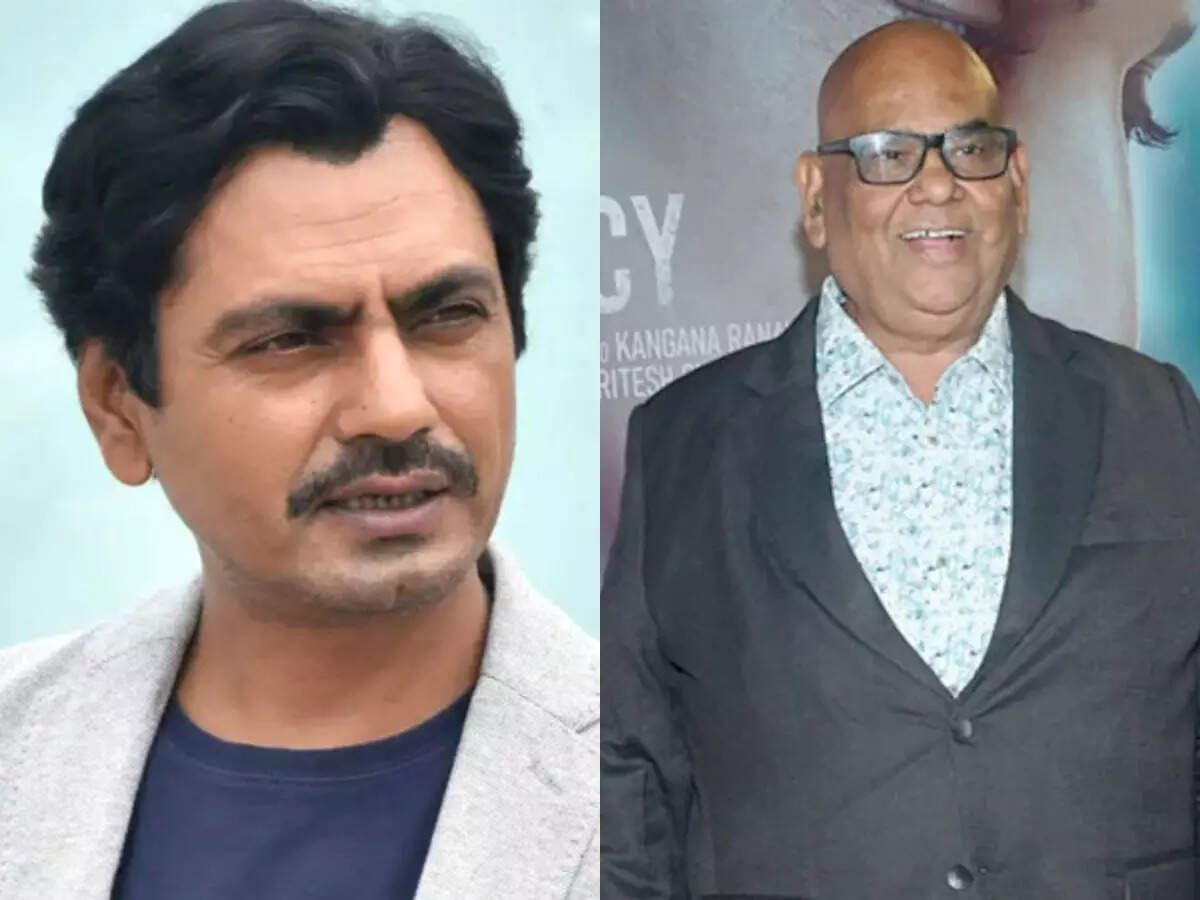 Nawazuddin Siddiqui broke his no-public-appearance policy, dodging the press and paparazzi who were eager to quiz him about his domestic problems, to attend Satish Kaushik's cremation. Speaking to ETimes, the 'Manto' star explained, "It was something I had to do. He was an amazing filmmaker and a wonderful actor with terrific comic timing. On top of all this, he was a very nice human being. A rare person."
Even though Nawaz and Satish Kaushik never really came together on the big screen, Nawaz respected the senior actor-writer-filmmaker. The very fact that he showed to pay his last respects to Satish Kaushik is testament to the high regard in which he held the late actor.
Nawaz's personal life has come under a lot of scrutiny and public glare of late as his wife Aaliya Siddiqui has made several allegations against him. Not only that, Nawaz's brother Shamas Siddiqui has also not spared the 'The Lunchbox' star and openly criticized him also alleging that Nawaz is not taking care of his family and kids.
Nawaz has largely maintained his silence on the matter though he did issue a detailed reply to all of Aaliya's and Shamas' allegations in a social media post. For now though, he kept all his personal predicaments aside to pay respect to a fellow artiste, Satish Kaushik, a person Nawaz truly admired a lot.