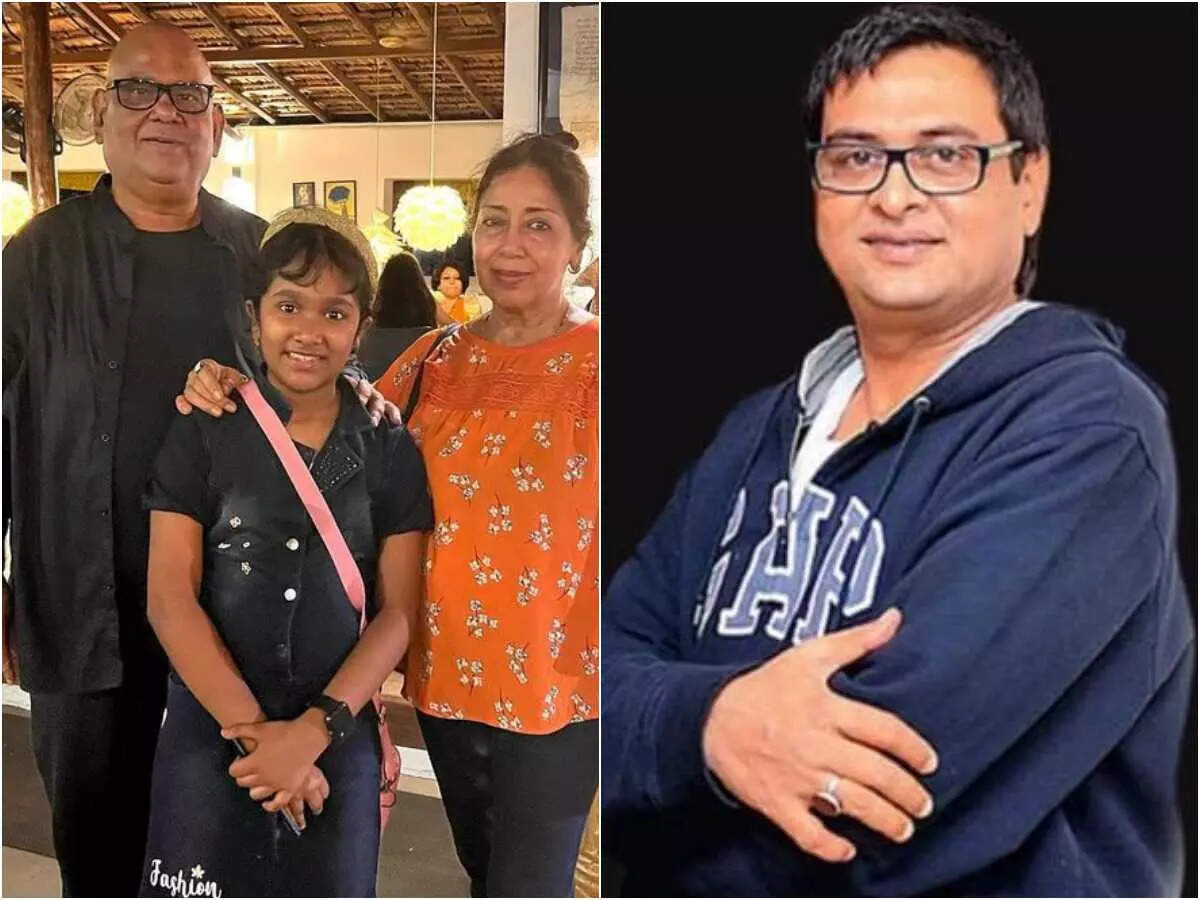 The sudden demise of veteran actor and director Satish Kaushik has left his old friend, filmmaker and screenwriter Rumi Jaffrey completely shaken. He recalled Satish's plans and said that he wanted to live long enough to see his daughter settled in life.
Rumi said that he was informed about Satish's death early on Thursday morning. He rushed to his home with his wife to be with Satish's wife Shashi and daughter Vanshika. "My wife is very attached to Vanshika. She just clung to the child and sat quietly. We are all in a state of disbelief," he was quoted as saying by Subhash K Jha.
The filmmaker said that Satish was in fine health and in high spirits. He spoke about his future plans and had many more things to do. They had dinner together at Anupam Kher's birthday a few days ago, adding that there was never an idle moment for Satish.
"Satish and I were friends for more than 30 years. Yeh ekaayak jaana bahot nainsaafi hai (his sudden departure is not fair). And it wasn't as if he wasn't taking care of his health. He was eating on time and eating right. He was going on morning walks. He wanted to live long enough to see his daughter settled in life. But God had other plans," Rumi said.
He further added, "Just a day before he was dancing at Javed (Akhtar)saab's Holi bash. I feel he was travelling too much. Aaj yahan kal wahan. When he told me he was going to Delhi on a friend's invitation, I cautioned him against so much travelling. He silenced me saying it was a commitment to a friend. Were we to know this would be his last journey?"
He also recalled his first meeting with Satish which happened on the sets of Mr India. It was that time when he had come to Mumbai from his hometown Bhopal for a holiday. During that time, he was in two minds about starting his career in the Hindi film industry. He wanted to see a film shooting and reached the sets of Mr India, the film which immortalised Satish as Calendar. It was that moment when Rumi made up his mind that he wants to be a part of the film industry.