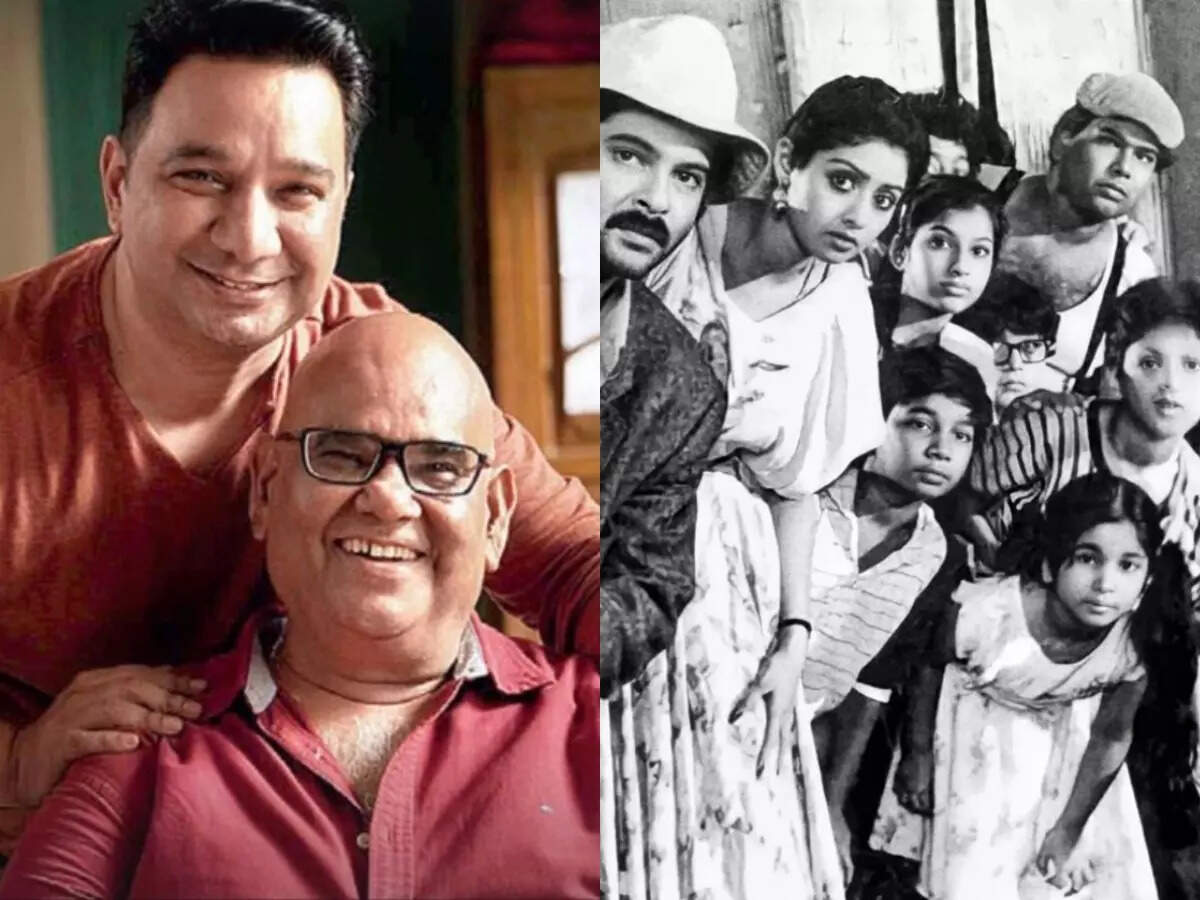 Veteran actor-writer-director Satish Kaushik passed away on Thursday due to a heart-attack. He clearly was a man of many talents but continues to be remembered by the fraternity for the loving, kind, generous human being that he was. While Kaushik continues to be remembered for many characters that he's essayed, Calender from 'Mr India' does strike first at all times. The character and the film have continued to remain iconic over the years.
Choreographer-director Ahmed Khan worked as a child actor in Mr India. He recalled memories of working with the late Satish Kaushik in the film in an interview with Pinkvilla. Khan said that even today, he says, 'calender khana do' when his wife doesn't give him food. He recalled that Satish Kaushik was the only person who used to scold the kids on shoot as he was
Shekhar Kapur
's chief assistant director on the film apart from being an actor. But he used to also love them equally. He actually used to feed the kids even off-screen, just like Calender did in the film. The name Calendar lived with him and went with him. No other Calendar was made after that.
Ahmed was 11 years old when he worked on the film. So, initially, he wasn't aware that Satish is also the chief AD on the film. During the filming of the iconic 'Hawa Hawai' song, Kaushik used to give suggestions to Saroj Khan and Ahmed wondered why is he giving instructions to Saroj ji when he's just an actor. It was later that he realised he was Shekhar Kapur's assistant. So, he was the most strict during the shoot. Kaushik used to be strict while Kapur didn't tell them anything.
Later, Satish worked with Ahmed in his directorial, 'Baaghi 3'. Meanwhile, Khan had worked with him as a choreographer on films like 'Mujhe Kuch Kehna Hai', 'Milenge Milenge' amidst more. The director revealed that his relationship with Kaushik started when he was 11 years old and when he directed Kaushik in 'Baaghi 3', Ahmed was 44. So, that's the long association which they've shared!
Satish's last film as an actor will be Kangana Ranaut's 'Emergency'.