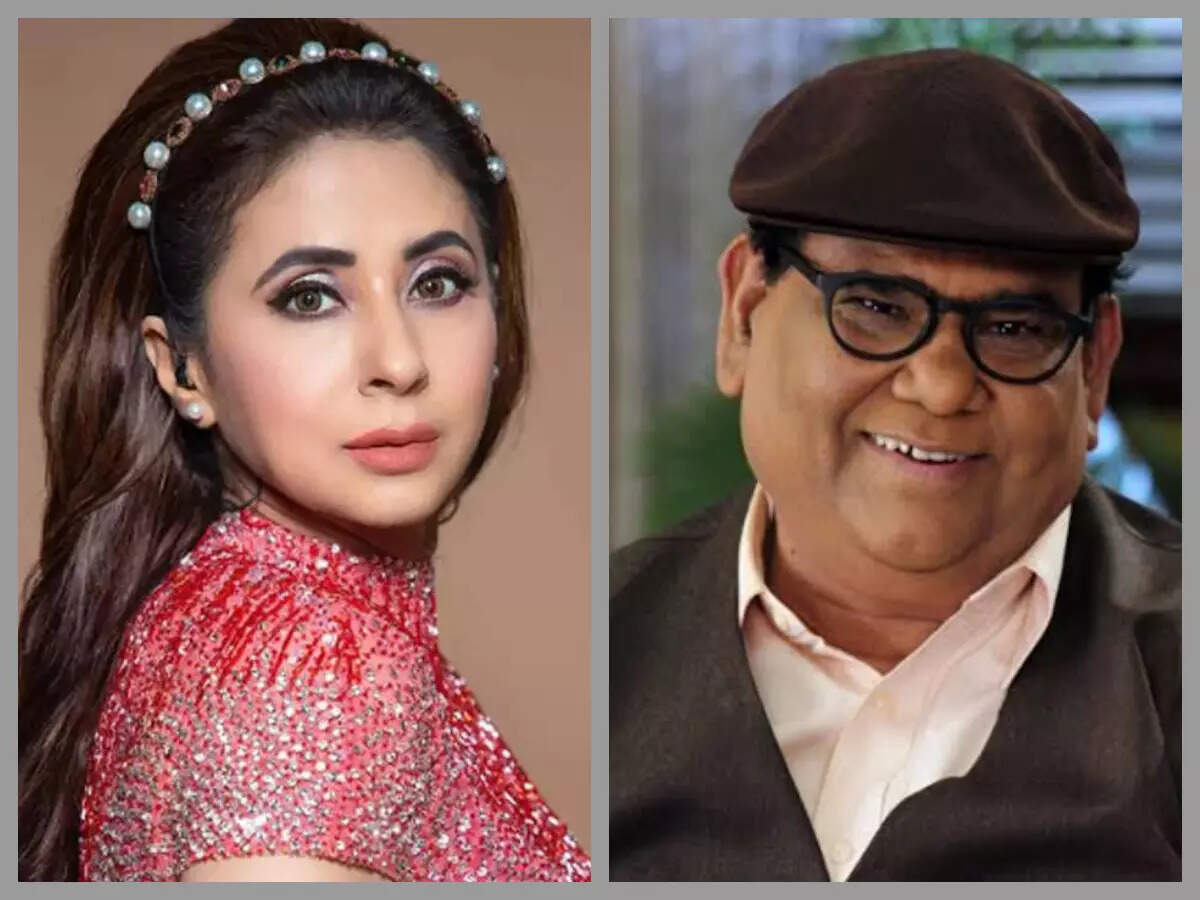 Satish Kaushik's untimely demise has shocked the entire nation. The ace actor-director passed away on March 8 after suffering from a heart attack.
ETimes reached out to
Urmila Matondkar
, who expressed her shock over his death. "I actually got a news alert about it. I was very shocked because I had just met him two weeks ago at Javed Akhtar's book launch. I had a great chat with him," she said.
Further, she added, "People must be thinking I worked him first in 'Karzzzz'. However, that is not the case. He was an assistant director on 'Masoom'. So I have known him since childhood. I was reading people's tweets about him. He was such a wonderful, affectionate, and kind-hearted person. The only regret that I feel on his behalf is that I don't think he got his full due as an actor in the industry. He was a phenomenal actor apart from being a director. In a line of work where you get typecast very quickly, his character 'Calendar' took over for most of his career, and then later on he got busy as a director. I've seen his acting performances and wish he'd gotten more opportunities. In an age of digitalization and OTT, he would have done some great work."
Recalling her recent interaction with the late actor, Urmila stated, "When I met him, I was pulling his leg because he had started working out. I had seen a video of him working out in a gym. I was quite amused and happy for him. So this news really came as a rude shock. It is very saddening."
She continued, "Anyone with whom he has interacted will remember him as nothing less than an affectionate and kind-hearted co-star and director, or in whatever capacity they knew him. He went too early. He had lost more to give to the film industry and the people around him."
"Over the years, we kept in touch. We kept meeting at various events or at someone's house for parties or functions. I have maintained many relationships in the film industry, and this one was very special. More than anything, I would remember him as an actor and a wonderful, warm-hearted person", she said.
When asked what she would miss the most about it, the actress added, "The warmth that I felt every time he met me is something I will miss tremendously. He was always happy to see me grow from being a child actor to a leading lady, and now my career in politics."
Satish Kaushik's friend and co-star informed in a statement that if Satish Kaushik's mortal remains are brought to Mumbai before sunset, the cremation will happen today evening only after consulting his wife Sashi, daughter Vanshika and his elder brother.