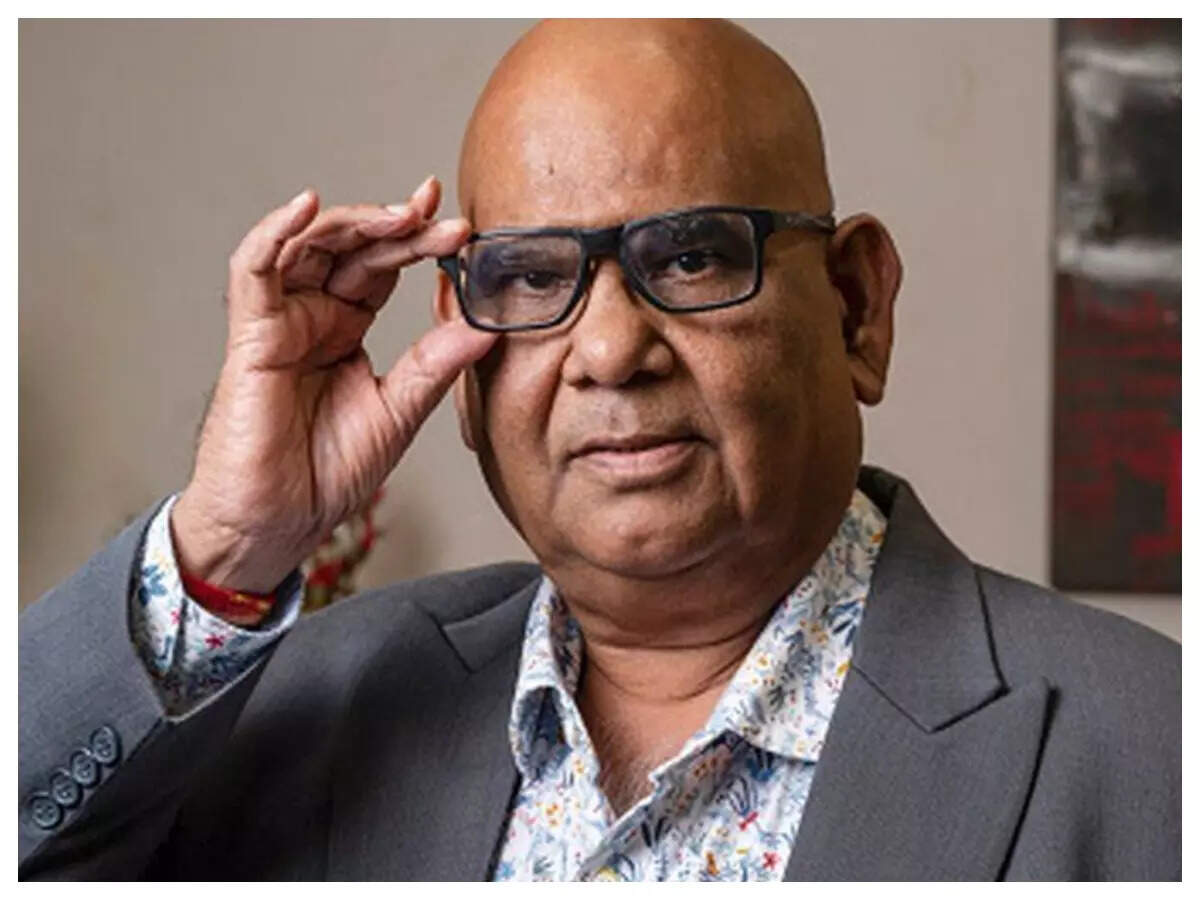 Late last night, reports surfaced that a woman in Delhi had alleged that her businessman husband had played a role in Satish Kaushik's death. She had filed a complaint with Delhi police alleging that her husband had borrowed Rs 15 crore from her husband and he had killed the 'Mr India' actor over their alleged dispute.
ETimes brought you an update wherein, sources close to Delhi police and the Kaushik family claimed that there was no foul play involved in Satish Kaushik's death. Today we spoke with Advocate Rajender Chhabra from Delhi who was present with the woman when she had tried to file the complaint with the police. He revealed, "The wife of a prominent Delhi businessman has written a complaint letter to the Commissioner of Police in Delhi about the involvement of her husband in Satish Kaushik's death. She has made some startling revelations about Kaushik's death. She has also provided a photo of Satish Kaushik attending a party in Dubai where the woman and her husband were present. She has revealed that Kaushik and her husband had a dispute over Rs 15 crore."
Narrating the turn of events that led to the woman filing a complaint, Chhabra said, "The woman first visited the police station to lodge a complaint and give her statement. This episode happened in front of me on March 10. I was present and we also clicked a photograph. The police refused to record her statement. That's why the woman was forced to send the mail to the commissioner's office. She has recorded everything that she knows about this incident in the mail."
ETimes asked Chhabra what prompted the woman to take action against her own husband and he revealed, "The episode of arguments between Satish Kaushik and her husband happened in front of the woman. Together they've registered a company with the Directorate of Indian companies where the woman's husband, Satish Kaushik and Anil Kapoor are listed as directors. They had fought where Satish Kaushik had asked the woman's husband to return a sum of Rs 15 crore that Kaushik had lent the husband a few years ago."
Revealing more about the woman's motivation to speak out against her husband, Chhabra said, "The reason she's taken a stand against her husband is that she's been separated and living away from her husband for the past 4 months. They're going through litigation over their separation."
In recent reports from IANS, it has been revealed that the Delhi police has deputed an officer to record the woman's statement and launch an enquiry on the same.