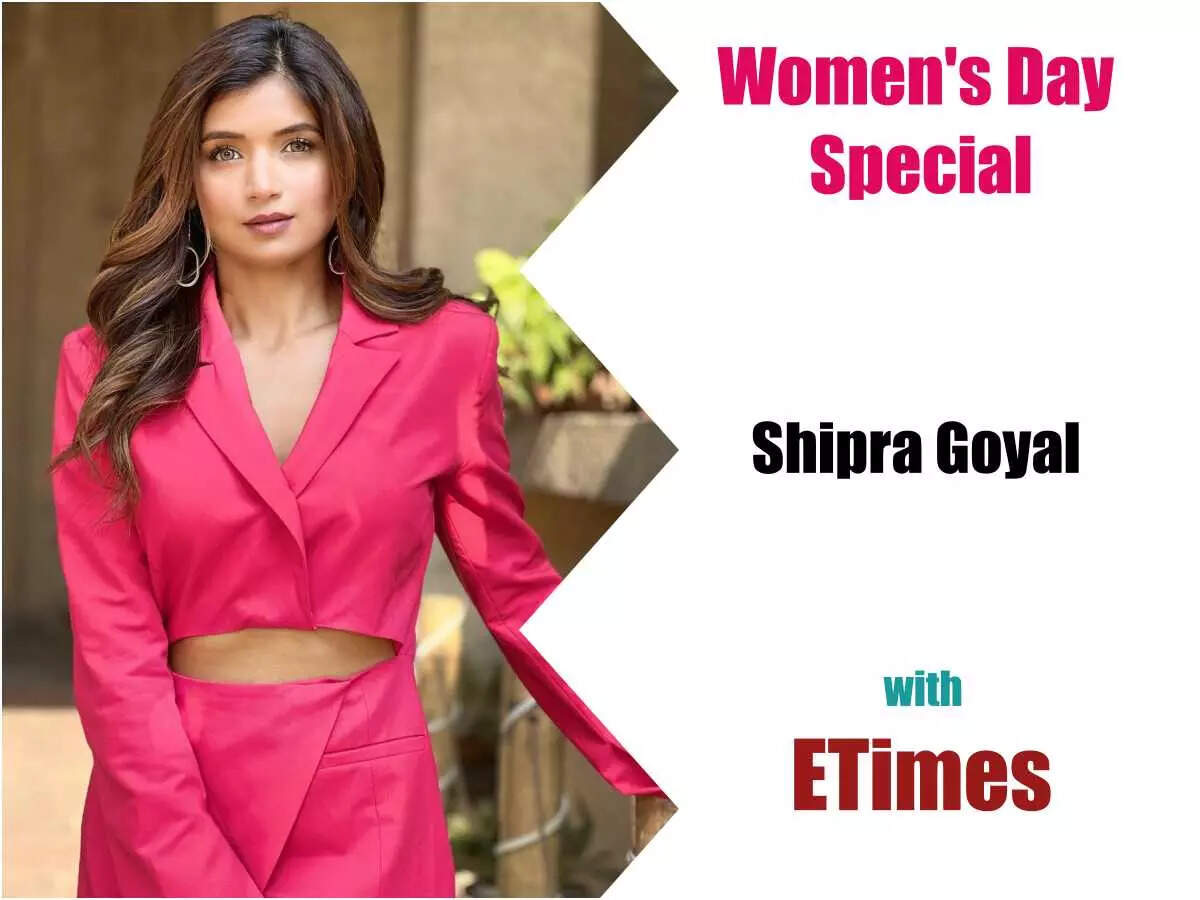 Transitioning from playback singing to independent music and videos takes a lot of self-belief and courage. That's exactly what Shipra Goyal has managed to do. On Women's Day, the young singer spoke to ETimes about her journey and the importance of having self-confidence.
What is that one thing you've done as a woman that makes you proud?
That I became financially independent at a very early age.
What are the important things needed in a place to create a supportive and safe environment for women both at home and in the workplace?

A change of mentality towards women is the most important thing.
What does freedom of expression mean to you?
Freedom of expression is what we don't completely have yet as women.
Who has been your biggest support In life and why?
People who never believed in my talent never thought I could make it. Thanks to them, I am who I am today. Other than that, my family has supported me.
How can men contribute to achieving equality and mutual respect?
I believe it all starts with the mentality (soch). If they start thinking about equality and respect, that will be the first step.
Have you faced any kind of discrimination as a woman compared to your male counterparts, be it at home or the workplace?
Yes. A lot of times. Priority was given to male singers, be it for the credits, their name was highlighted or even while making a song more consideration is given to the male singer. In Bollywood, there are very few female songs. Rather they just put one line of a female singer in a male dominated song. Don't we have good female singers left or what? It's high time we understand our value and start respecting our talent.
What are your expectations from men for creating a healthy, long-lasting relationship and keeping the spark alive?
I personally feel respect is very important. Also my man should be able to dazzle me with one or two soulful lines.
Did you ever have body image issues? How did you overcome them?

Yes, I experienced body issues when I shifted my career from being a Bollywood playback singer to a mainstream artist. When I started to featuring in my songs. I had to skip from featuring in lot of videos because I was overweight. I had to workout and get in shape to feature in my own videos. It's good to stay fit but it should not be a compulsion.
How would you address the issue of pay disparity when it comes to gender comparisons?
We need to understand our own worth.
What advice would you like to give to your younger self?

That you will make it one day on your own terms.