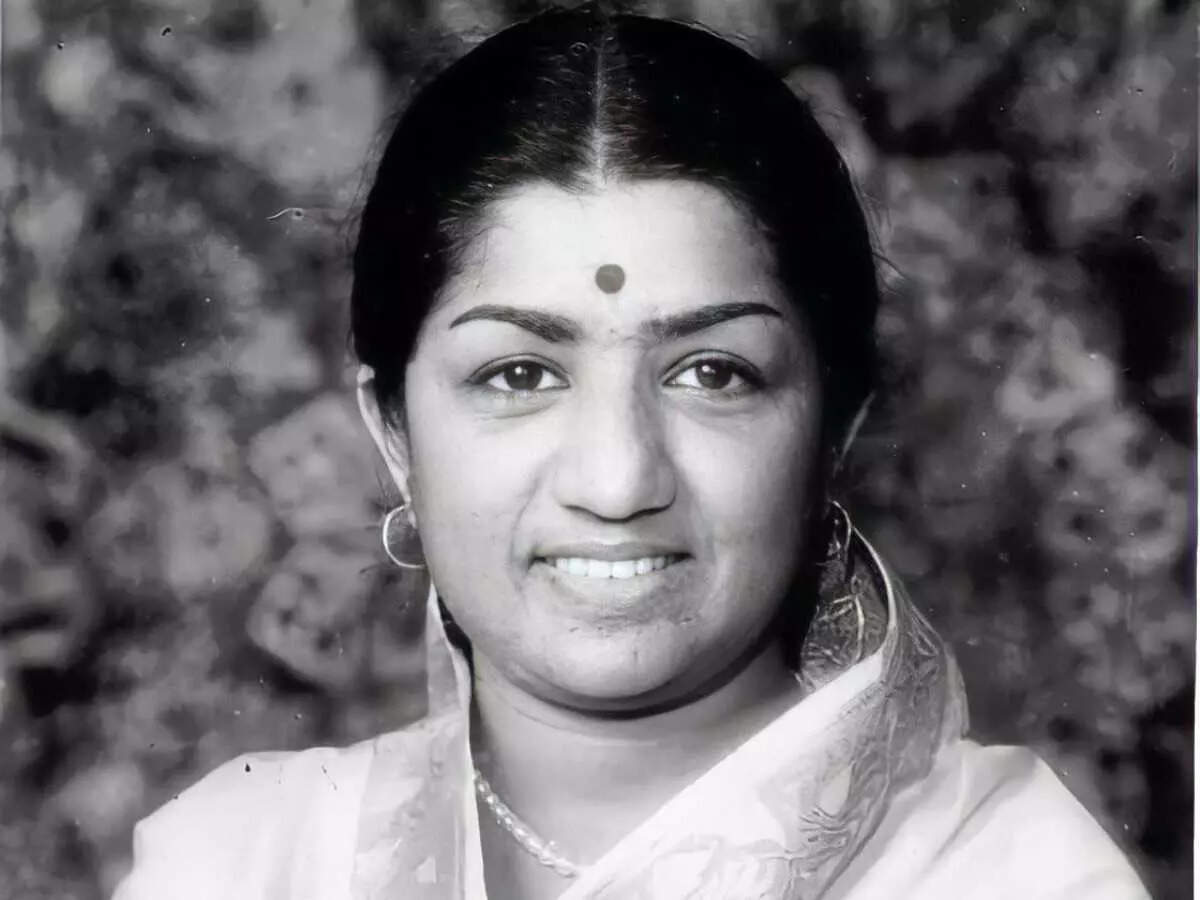 The MeToo movement gained momentum in these parts during the last few years, and it's often alleged that women in the Indian entertainment industry are not inclined to come forward with their tales of male misconduct. But, many decades ago, the Indian entertainment industry's most successful woman ever
Lata Mangeshkar
not only put a badly behaved male colleague in place but also refused to sing with him.
Lataji was the first female working professional in the Hindi film industry to raise her voice against harassment. The singer was a top playback name, who's melodious work even inspired Mohd Rafi. This popular singer from the 40s would find excuses to make improper comments. One day he commented on a necklace Lataji was wearing.
Lataji walked out of the recording (for the formidable Naushad). The man in question was playback singer Ghulam Mustafa Durrani popularly known as GM Durrani who ruled the world of Hindustani playback singing in the 1940s and 50s and was eventually eclipsed by Mohd Rafi.
However in the decades before Rafi saab, Durrani was the King of playback singing and not afraid show it. The incident that shook the recording work happened in 1949 and the film was Chandni Raat which starred Saira Banu's mother the beauteous Naseem Banu.
It was the first song that Lata Mangeshkar was to sing for the composing maestro Naushad and that too a duet with the ruling playback singer GM Durrani. Lataji arrived for the recording of the duet Hey Chore Ki Jaat Badi Bewafa. But soon left in a huff without recording it.
Lataji was 21 years old and the men in the fiercely patriarchal industry, who underestimated her self-confidence, lived to regret it. Durrani saab was sadly one such powerful man. When Lataji arrived for the recording he began to act over-friendly. He asked her what was she wearing around her neck. Lataji politely replied that it was haathi ka daant (elephant's tusk) necklace and a gift from her late father. Durrani dismissed her ornamental pride and said she should be wearing golden jewellery, as she had a golden voice.
He then heaped praise on the newcomer thinking she'd be flattered. But Lataji flared up and said she would not sing with this man, ever. This was a big decision for a singer who was just establishing herself. Not only was she ready to take on the biggest singer of the times she also faced the risk of incensing a formidable composer like Naushad who was giving her a break for the first time. Of course the music industry, known to protect its predators, could've closed ranks on her. But Lataji stood her ground and never sang with Durrani.
When she was asked about the incident in a past ineraction, she grew quiet for a while and then stated, "What you've heard is absolutely true. Something did happen with this singer during my first recording with him. It was my first song with Naushad saab for a film called Chandni Raat. But on that day when we were to record the duet Hey Chore Ki Jaat Badi Bewafa. Naushad saab was unwell and his assistant Ghulam Mohamed saab was present. To cut a long story short, I didn't like the way Durrani saab spoke to me. I walked out of that recording and vowed never to sing with him. And I kept my promise to myself. I never sang any song with Durrani saab in my entire career."
But the records show at least a dozen duets featuring the voices of Lataji and Durrani. Clarifying the matter Lataji had said, "In that case the records give wrong information. The fact is, I never sang any song with Durrani. I believe even that first duet in Chandni Raat is credited to Durrani and I. That's false. Durrani was replaced in that duet by a singer called Sadat Khan. I repeat, I never sang a duet with Durrani saab after the incident. I'd never compromise with my conscience. That's not what my parents taught me."